Sustainable revenue growth for your company is the focus of our project work. By consistently focusing on the areas of pricing, sales, strategy and digital, we ensure that all consulting services meet the highest standards. One thing above all is important to us: your satisfaction and the success of your company.
Within the scope of our projects, we always strive for a comprehensive optimization of the mentioned fields of action in companies. The goal is to provide you with optimal support in analysis, solution finding and implementation.
We link theory and practice
Through the involvement of the chair "Price Management and International Marketing" of Prof. Dr. Roll Oliver, we always incorporate the latest research results into our practical project work. Our know-how is documented in numerous articles and book contributions. Furthermore, we present the latest developments and trends in pricing, sales and marketing management at national and international conferences as well as regular webinars.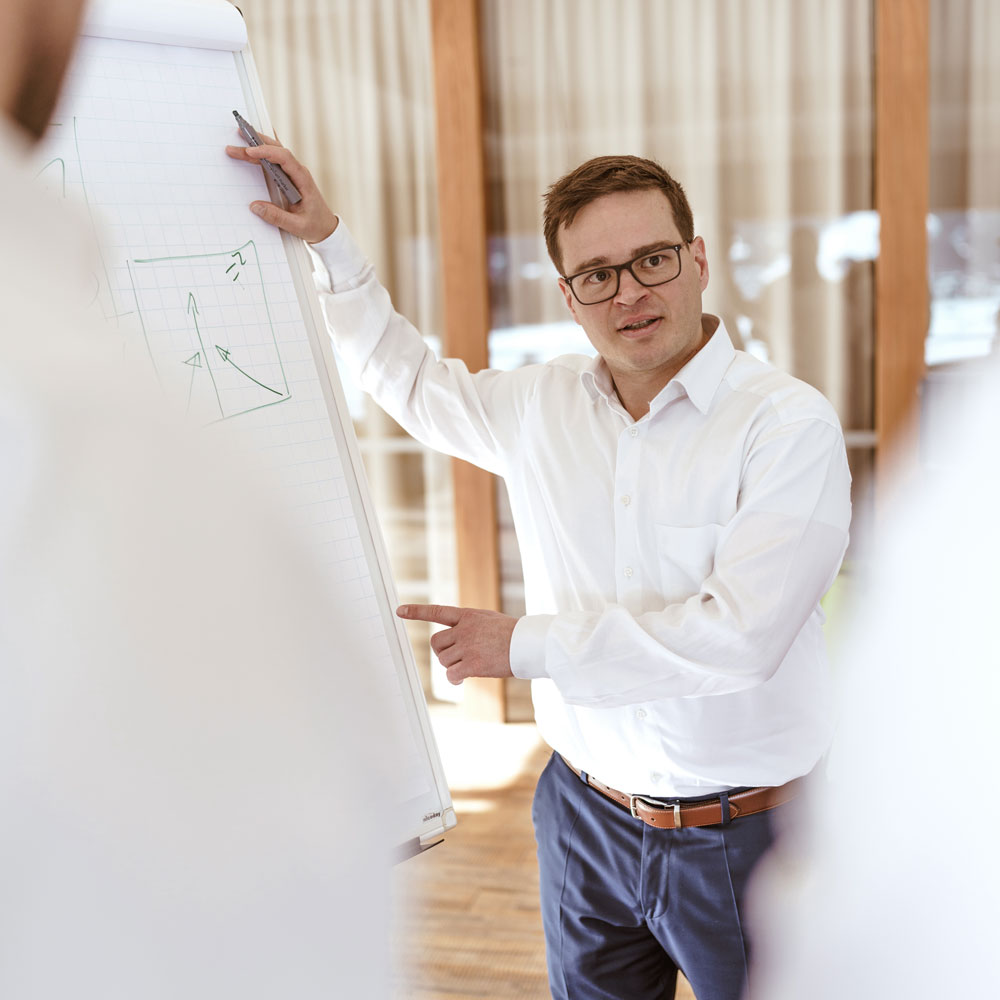 Award-winning consulting by experts
Excellent performance and fun at work are not mutually exclusive at Roll & Pastuch. In recent years, we have regularly received awards from WirtschaftsWoche, brand eins, Great Place to Work and Capital, among others.
Knowledge advantage, pragmatism, partnership
Together with you, we develop first-class measures for sustainable revenue growth. To ensure project success, we are committed to three core values:
1. Knowledge advantage: synergy from research & practice
First-class pricing know-how is the basis of our work
We combine current research results with many years of project experience
2. Pragmatism: the result decides
It's not about concepts – it's about solutions
Implementation is part of consulting – we always think one step ahead
3. Partnership: The nicest of the best
We value first-class employees and partnership cooperation with our customers
All measures and activities are always carried out with the necessary sense of proportion: We develop all solutions in close cooperation with our customers. Only through this partnership can we achieve results that have the necessary backing within the company and at the same time move the organization forward as a whole.
Our Management Team
The nicest from the best: We are a large team characterized by a high level of professionalism. Our management team is actively involved in the projects – this ensures optimal results through years of experience.
Prof. Dr. Oliver Roll
Prof. Dr. Oliver Roll is Managing Partner at Prof. Roll & Pastuch – Management Consultants. He is one of the leading pricing experts in the DACH region and has led pricing, sales and strategy projects for numerous international companies. Furthermore Prof. Roll is a key note speaker on the topic of price management and has published numerous articles on various aspects of the pricing process. Prof. Roll holds the chair of "Price Management" at the Osnabrück University of Applied Sciences.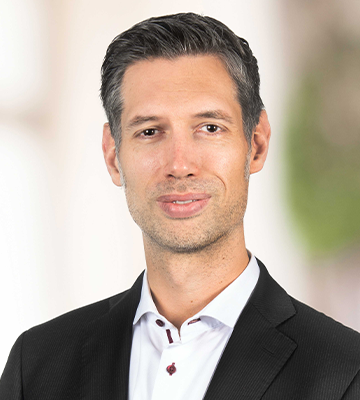 Kai Pastuch
Kai Pastuch is Managing Director of Prof. Roll & Pastuch – Management Consultants. Before joining as Managing Partner, he was Director at a leading international strategy and marketing consultancy. As a graduate in business informatics, he also manages our software company nueprice, which specializes in the pricing of spare parts with the product of the same name. Mr. Pastuch has extensive project management experience from numerous projects for large international companies and German medium-sized businesses in the areas of price management, marketing, sales and strategy. In addition to numerous publications in renowned journals and the publication of the reference books Praxishandbuch Preismanagement and Big Deal Management, he is a sought-after moderator and speaker on all aspects of sales and pricing. As a practice-oriented manager, he likes to get personally involved in our projects and contributes his broad experience in workshops and steerings.
Gregor Buchwald
Gregor Buchwald is Managing Director of Prof. Roll & Pastuch – Management Consultants. He has over 20 years' specialist industry knowledge and consulting experience. His focus is on the areas of strategy, pricing and sales. His customers include multi-national companies as well as medium-sized B2B customers. Mr Buchwald has also written numerous publications about strategy, sales and pricing and speaks at numerous events.
Michael Fechner
Michael Fechner is Partner at Prof. Roll & Pastuch – Management Consultants. For more than 17 years he consults international corporations and medium-sized companies world-wide. Before joining Roll & Pastuch, he worked as a project manager at Simon-Kucher & Partners and spent several years in London. His focus is on price management, sales and strategy. To support companies in these areas Mr. Fechner publishes articles, conducts seminars and speaks at various events.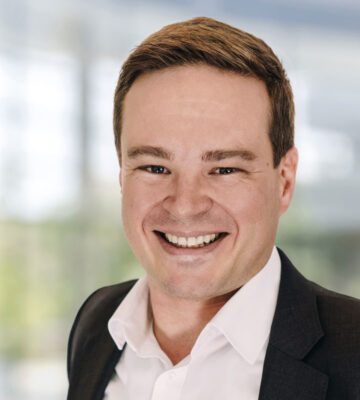 Dr. Michael Marquardt
Dr. Michael Marquardt is Associate Partner heading the Medical Technology and Information Technology practices of R&P. He has experience from numerous market strategy, sales and pricing projects for multi-national conglomerates to SMB and start-ups with local projects in USA, EU and Asia. Mr Marquardt publishes regularly in international expert journals on his expertise topics and holds a PhD in Motivational Psychology and a MBA. He studied at University of Konstanz and NYU.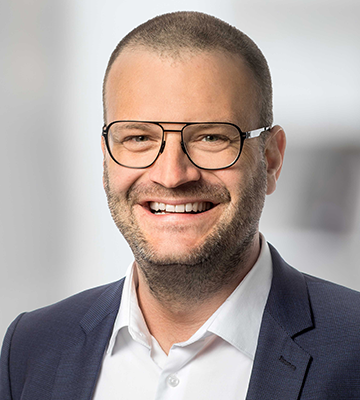 Steffen Kampmann
Steffen Kampmann is a partner at Prof. Roll & Pastuch – Management Consultants and heads the Chemicals, Plastics and Raw Materials divisions. He has been working as a consultant in the international environment for multinational corporations and medium-sized companies for more than 13 years. Mr. Kampmann brings extensive experience from a variety of strategy, pricing and sales projects. He also publishes professional articles and regularly appears as a moderator and speaker on the topics of strategy, pricing and sales.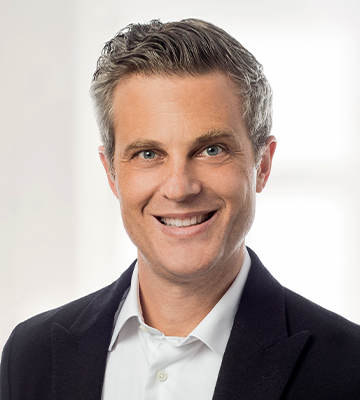 Christoph Krauss
Christoph Krauss is a senior director at Prof. Roll & Pastuch – Management Consultants. He has more than 20 years of experience in marketing and sales with leading consumer goods manufacturers and in advising clients on sales, strategy and pricing. Mr. Krauss has focused in particular on clients in the B2C sector.
---
Sustainability in action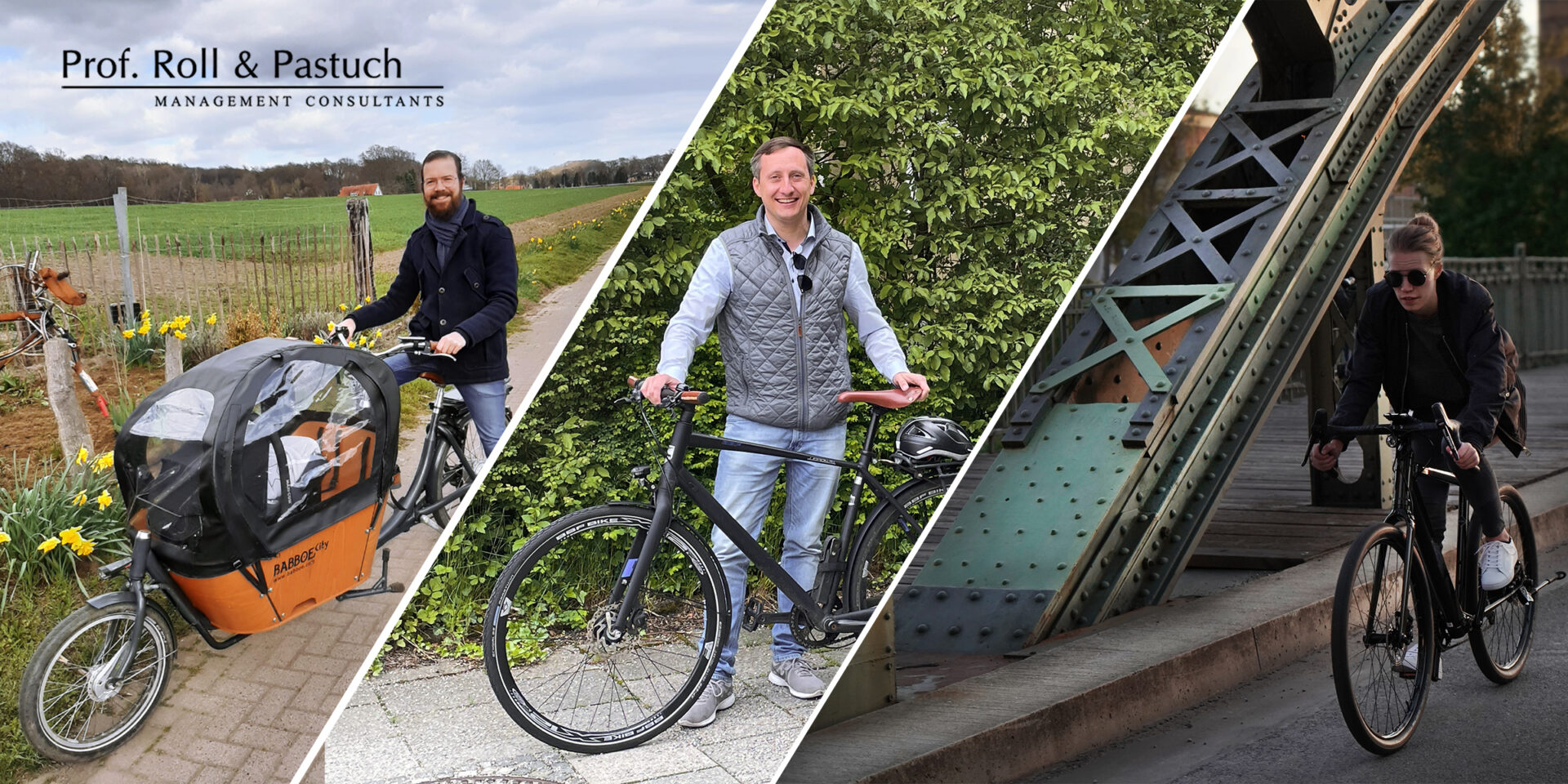 The topic of sustainability is a particular concern for us in our day-to-day work. We are convinced that we can only be sustainable and work sustainably as a company if all team members are involved. In order to carry the sustainable idea into the company, we have colleagues at each location who drive the issue forward. In this way, we were able to achieve together that this awareness is lived at all our sites.
Nachhaltigkeit und soziale Verantwortung
CO₂ compensation
Thanks to modern means of communication, such as videoconferencing tools, we were able to avoid business travel, especially by air and car, more and more often even before the Covid-19 pandemic. However, because we cannot completely avoid air and car travel in our day-to-day consulting work, it is important to us to compensate for the CO₂ we cause. For this reason, we regularly donate to the climate protection organization atmosfair. The money is then used to support climate protection projects worldwide.
Bicycle leasing
As an alternative to a car, a bicycle is a good way to get around, especially for shorter distances. Through JobRad, we therefore enable our employees to lease bicycles or e-bikes. Among other things, this enables us to promote environmentally friendly commuting.
Social responsibility
In addition to environmental and sustainability considerations, it is also important to us to assume social responsibility. For years, we have been involved in social projects around the world and support various projects.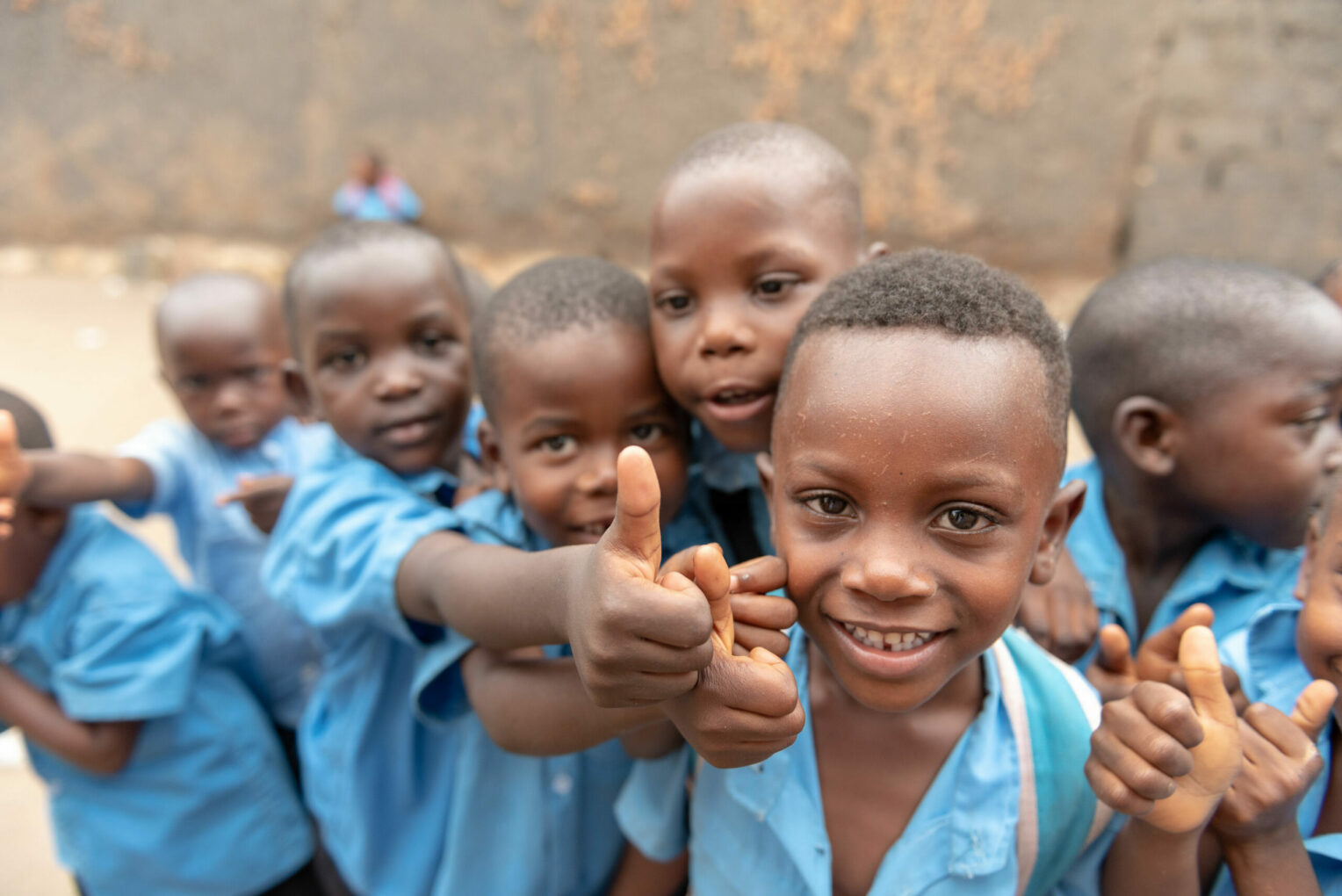 Burundikids e.V.
The Burundikids e.V. does excellent work in supporting children in Burundi, one of the poorest countries in the world. School education is the primary focus. We appreciate this commitment very much and have been supporting it regularly for several years. Among other things, we have been able to help with the construction of a school, the financing of teachers and the purchase of school furniture and materials.
Helping Hands
We also like to get active ourselves: For example, we supported the Team Benefit hand project and assembled prosthetic hands for landmine victims. In order to put ourselves in the shoes of the victims, each participant had only one hand at their disposal. This was a special experience for us, and we hope to be able to give the victims back a little quality of life with the prostheses.