Challenges in the spare parts business
For many companies, the service business is an important anchor for stabilizing the business and generating sufficient profitability even in difficult times. With a revenue share of around 50 percent of the service business, the sale of spare parts is currently the most important lever. In order to successfully leverage the dormant earnings potential here, correct pricing is essential.
> 50,000 parts to be priced
However, pricing is often described by after-sales managers as a "Herculean task" due to the enormous volume of spare parts (often more than 50,000).
No price lever is based on a comparably complex data set, and no lever requires more care. Growing transparency in multi-channel competition and increasing cross-border purchasing initiatives by customers are adding to the pressure.
Too high complexity
Some software vendors do offer special spare parts pricing software in their portfolios, but these are again oversized for many companies and unattractive because of the high customization and licensing costs.
Lack of performance and connectivity
The biggest technical challenge in implementing pricing projects in the spare parts business lies in the massive amounts of data and the resulting computing times. This applies less to the final calculation of list prices than to the calibration of the system. Especially the setting of parameters (e.g. markup factors) and the simulation of sales changes suffer from slow tools.
Today, simulation and pricing tools for spare parts are often set up with Excel or Access. However, this approach has proven to be only partially suitable due to poor performance and the inability to connect to databases.
---
Smart, lean pricing software
In our projects, common BI & planning tools (such as QlikSense, Power BI) have proven themselves to be high-performance simulation tools, as they can be adapted to the respective simulation requirements with acceptable effort. Here, licensing and development costs are far below those of standard software solutions. As a result, the responsible power users receive a customized tool with which they can set up and simulate the new system. A time-consuming intervention in the existing IT infrastructure can often be avoided.
With the software of the same name, our subsidiary nueprice offers a SaaS solution geared exclusively to the requirements of spare parts pricing.
nueprice enables optimal pricing for spare parts and also stands out clearly from the usual suites in terms of price. Our software has already been successfully implemented in many companies. Thereby extensive project experience could be gained.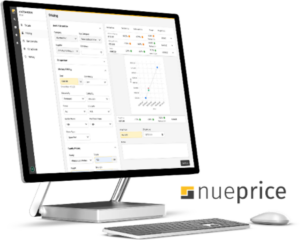 The advantages at a glance:
Project examples
nueprice has already been successfully implemented in many companies. Extensive project experience has been gained in the process.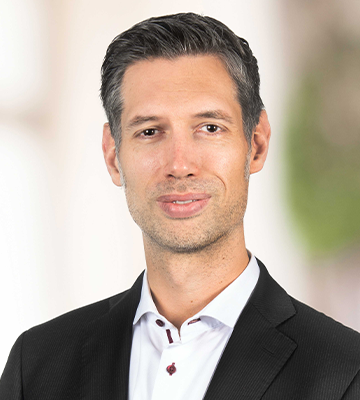 Kai Pastuch
Kai Pastuch is Managing Director of Prof. Roll & Pastuch - Management Consultants. Before joining as Managing Partner, he was Director at a leading international strategy and marketing consultancy. As a graduate in business informatics, he also manages our software company nueprice, which specializes in the pricing of spare parts with the product of the same name. Mr. Pastuch has extensive project management experience from numerous projects for large international companies and German medium-sized businesses in the areas of price management, marketing, sales and strategy. In addition to numerous publications in renowned journals and the publication of the reference books
Praxishandbuch Preismanagement
and
Big Deal Management
, he is a sought-after moderator and speaker on all aspects of sales and pricing. As a practice-oriented manager, he likes to get personally involved in our projects and contributes his broad experience in workshops and steerings.