The business and financial newspaper Handelsblatt and the Handelsblatt Research Institute (HRI) have recognized the most renowned management consultancies in Germany in 2023. First, a peer group of over 15,000 management consultants and more than 320 consulting firms was identified. This peer group was then surveyed regarding the most renowned companies in their respective consulting fields. We are very pleased that we at Roll & Pastuch are also part of the list of the best.
Awarded in the "Chemical Industry
In the category "Chemical Industry" we were able to secure the title "TOP Consulting 2023". Steffen Kampmann, Partner at Roll & Pastuch and Head of Chemicals, reports: "The current challenge for the chemical industry is to transfer the same level of perfection to sales and pricing processes that has long been in place on the production side. Substantial earnings potential can be leveraged by implementing efficient sales and pricing processes and consistently digitizing core processes. Especially in the current difficult phase for the chemical industry with low demand in many segments and high energy prices at the same time, this is an important starting point to secure profitability!"
"We are very pleased to receive this award in one of our core industries. Thank you to our customers for their trust and to our entire team. We couldn't have done it without you!" adds Gregor Buchwald, Managing Partner of Roll & Pastuch.
Award-winning consulting competence
In addition to the Handelsblatt award, our pricing and sales expertise is also reflected in other awards: for example, we received the title of "Best Management Consultant" from brand eins and Statista for the 10th time in a row, and the coveted title of Hidden Champion 2022/2023 for the third time in a row. We have also received the "Best of Consulting" award from WirtschaftsWoche twice in the past.
Source
Handelsblatt (2023): Consulting: Unternehmensberatungen vollziehen Kulturwandel zu mehr Teilzeit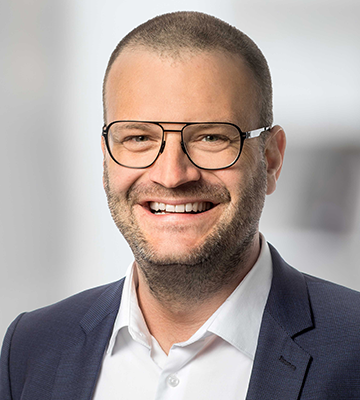 Steffen Kampmann
Steffen Kampmann is a partner at Prof. Roll & Pastuch - Management Consultants and heads the Chemicals, Plastics and Raw Materials divisions. He has been working as a consultant in the international environment for multinational corporations and medium-sized companies for more than 13 years. Mr. Kampmann brings extensive experience from a variety of strategy, pricing and sales projects. He also publishes professional articles and regularly appears as a moderator and speaker on the topics of strategy, pricing and sales.