Challenges in sales
Today, advancing digitalization and permanent change are constantly presenting new challenges to sales in companies. The need to comprehensively adapt the entire sales strategy, processes and measures as well as the entire sales team to these changes is increasing.
A key driver here is the steadily increasing competitive pressure from old and new players, whose innovative strength makes it difficult to differentiate simply on the basis of product features. What is more, very few products sell themselves today – they must be actively promoted. This requires highly motivated sales teams that are appropriately trained and equipped to successfully represent and defend the added value of their own offering via the product, the service and the corporate values.
Value selling, sales funnel and multichannel management
Value selling must not remain a mere buzzword, but must be promoted with tools, software and processes. These include TCO analyses, benefit calculators, digital sales tools and a CRM that forms the backbone of internal networking in sales. Modern sales funnel management also ensures the inclusion of all communication channels and continuous coordination between the numerous players and systems. This also includes strategic management of the sales channels. Omni- and Multi-Channel management must also be understood as a dynamic construct that proactively considers the individual purchase decision processes and the life cycle of customers. Customers are becoming increasingly demanding and want to be met where they are.
Holistic sales approach
At the same time, the aim of strategic sales management must be to actively influence customer behavior and thus also sales costs through targeted offers and clever design of sales and communication channels.
We think of sales in a holistic way and help our customers to optimally position themselves for their sales future.
---
Central starting points for optimizing sales management
---
Sales Audit
The R&P Sales Audit analyzes all relevant topics in sales with regard to your optimization potential. The goal of the audit is to identify sustainable revenue levers in your sales organization. Based on the results of the analysis, you receive concrete recommendations for action and a short- and medium-term implementation plan.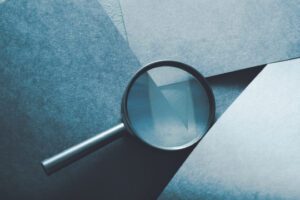 ---
Sales strategy
A successful sales strategy uses concrete measures to build a bridge from the status quo to the targeted sales goals. For this purpose, markets, sales channels and customer segments are analyzed and prioritized. Together, we systematically implement the resulting recommendations for action and lead your sales to long-term success.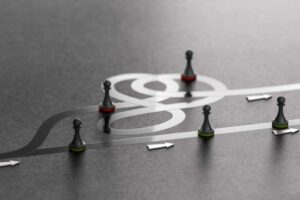 ---
Omni- & Multi-Channel-Management
Even before the Coronavirus crisis, online business was recording strong and constant sales growth in the B2C and B2B segments. The possibilities of establishing profitable omni- and multi-channel sales with e-commerce are manifold, but so are the challenges and pitfalls. In the consulting project, we optimally align your sales with the various channels.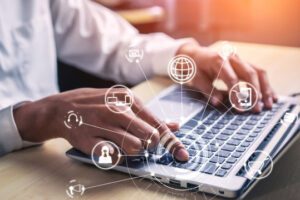 ---
Big Deal Management
Important major customers or projects provide a key value contribution to the success of your company. This is exactly where Big Deal Management comes in. Success in the acquisition of key accounts or major projects should not be down to chance. Rather, it is important to lead deals systematically to success. This does not require the heroic lone warrior, but rather the entire organization that systematically rises to the challenge. We show you how to proceed in a way that promises success.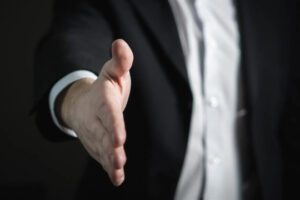 ---
Digitalization & CRM Sales
Even if the degree of implementation of digital solutions still varies greatly from industry to industry, digitization of sales is on the agenda of almost every company. Particularly in a disruptive market environment, digitization strategies are no longer just "nice-to-have" but secure decisive competitive advantages. However, many companies are unsure how best to approach this seemingly mammoth task. In the consulting project, we work together to develop the optimal solution for your company.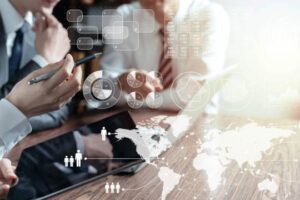 ---
Incentive systems
The systematic redesign of the incentive system is a powerful lever for increasing sales performance. To get there, however, numerous complex questions need to be answered to optimally solve this demanding challenge. We would be happy to provide you with comprehensive advice on how to successfully optimize your sales incentive system.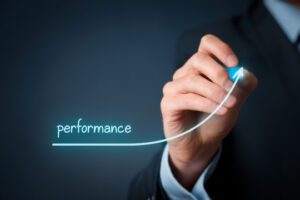 ---
Value Selling & Negotiation
Negotiation and sales processes are currently becoming increasingly complex, expensive and protracted. Value selling and good negotiation skills can help to reach a conclusion with which both sides are satisfied. With our large toolbox of tried and tested sales tools, we provide you and your sales team with comprehensive support and training in order to achieve measurable improvements in results.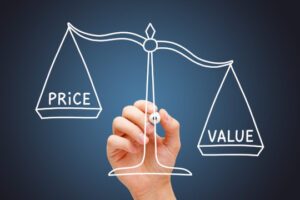 ---
Take your sales management to the next level
We will be happy to assist you in optimizing your sales management and to advise you on any questions you may have. We are available at any time to provide you with further information.
Gregor Buchwald
Gregor Buchwald is Managing Director of Prof. Roll & Pastuch – Management Consultants. He has over 20 years' specialist industry knowledge and consulting experience. His focus is on the areas of strategy, pricing and sales. His customers include multi-national companies as well as medium-sized B2B customers. Mr Buchwald has also written numerous publications about strategy, sales and pricing and speaks at numerous events.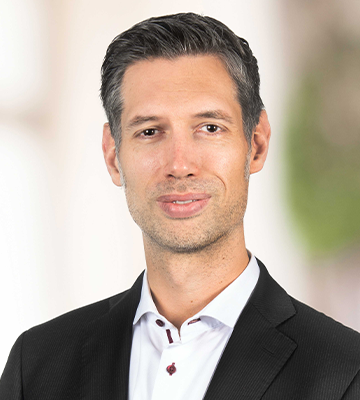 Kai Pastuch
Kai Pastuch is Managing Director of Prof. Roll & Pastuch – Management Consultants. Before joining as Managing Partner, he was Director at a leading international strategy and marketing consultancy. As a graduate in business informatics, he also manages our software company nueprice, which specializes in the pricing of spare parts with the product of the same name. Mr. Pastuch has extensive project management experience from numerous projects for large international companies and German medium-sized businesses in the areas of price management, marketing, sales and strategy. In addition to numerous publications in renowned journals and the publication of the reference books Praxishandbuch Preismanagement and Big Deal Management, he is a sought-after moderator and speaker on all aspects of sales and pricing. As a practice-oriented manager, he likes to get personally involved in our projects and contributes his broad experience in workshops and steerings.