Consultant (m/f/d)
Have you gained a lot of knowledge during your studies and would like to put this into practice?
Do you want to further develop yourself as quickly as possible?
Are you looking to join a team in which you can feel comfortable?
Then we should talk.
As a Consultant, you will have the opportunity to be part of a project right from the start. You will work at the customer's site, independently analyze some of the problems and independently develop initial solutions. You will receive on-going support and coaching from an experienced consultant.
We would like to hear from you: if you have completed your studies and excellent quantitative skills, if you have an excellent grasp of Excel and numbers and are familiar with pivot tables, and if you are also an open team player who can both listen and persuade. Your actual field of study is less important. You should however be one of the best of your graduate cohort and speak fluent English and German. Time spent abroad and relevant internships complete your profile.
We offer the team spirit of a start-up and the professionalism of a large consultancy. As a successfully growing consultancy, we also offer excellent career prospects. If you are interested, you can transfer to our doctorate program after two or three years. In the first instance, please telephone Sebastian – absolute discretion is of course guaranteed.
We look forward to receiving your application!
Deine Ansprechperson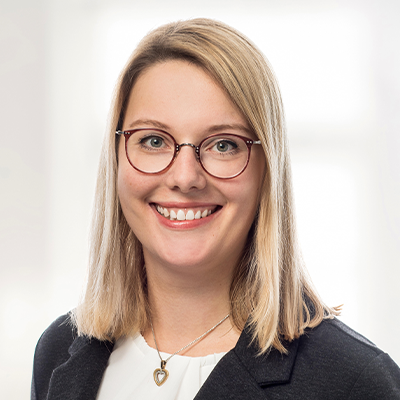 Your direct contact
Laura Terstiege
Content & PR Manager
Erfahre mehr über den Job als Consultant