Companies in the building materials industry are faced with the challenge of how to position themselves in such a dynamic market. These challenges are offset by great opportunities due to the construction boom in the last decade. In this context, the question for building materials companies is how they can profit from the construction boom in the long term and take account of the changes in the construction industry.
Challenges in the building materials industry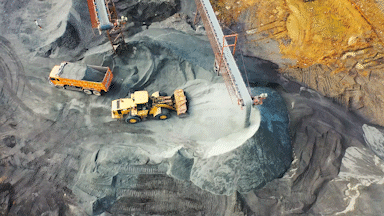 The construction industry has enjoyed a golden decade, driven by residential construction and low interest rates. As a result, total sales in the industry increased by more than 20 percent between 2010 and 2020. Even in times of a global crisis, the construction industry is considered one of the most stable sectors. Nevertheless, the construction industry is currently facing numerous challenges. These can be attributed to the volatility of the markets, new competitors from (southern) eastern Europe, the shortage of skilled workers and digitization.
Price adjustment complicated by transparency
Due to the partial shortage of raw materials, many building materials companies are confronted with rising purchase prices and, at the same time, relatively little negotiating power. In this situation, companies have to decide how to pass on fluctuating raw material prices to their customers. Changes in the sales landscape due to digitalization and the boom in e-commerce pose a further challenge. Products and prices can in many cases be compared online with little effort. Increased price transparency is adding to the competitive and cost pressures.
Outdated customer segmentation and sales channels
In the wake of the Coronavirus crisis, there has also been a massive increase in DIY demand. As a result, private customers are sourcing more building materials from do-it-yourself stores. For professional products, on the other hand, we can observe a shift from traditional field sales to new B2B e-commerce platforms. Against this background, many building materials companies are finding that their old customer segmentation no longer fits the new sales landscape. This also raises the question of which products should be sold through which sales channel. It is also important to ensure that there are no cannibalization effects between the sales channels.
High complexity of big deals
Big deals are not uncommon in the building materials industry. Important major customers or projects often make a key contribution to the company's success. Due to the particularly high complexity of big deals, many building materials companies find it difficult to accompany these deals in a targeted manner and to bring them to a conclusion. A holistic view of the big deal process is often lacking, so that profit potential is not exploited.
Success concepts for building materials companies
To ensure that the customer is not surprised by unannounced price adjustments in the event of fluctuating purchase prices, any price increases should be contractually regulated in advance and thus be comprehensible to the customer. Price escalator clauses can be used for this purpose. This is a value retention clause under which, for example, the building materials supplier reserves the right to adjust the price of its goods in the event of an increase in its cost price.
Adjustment of customer segmentation
In order to take account of the changes in the sales landscape described above, stringent customer segmentation should first be used to bring order to the mass of customers. Customers can then be targeted based on their purchasing behavior. To avoid cannibalization effects, the associated value proposition as well as prices must be differentiated as part of systematic fencing.
In addition, customer segmentation can serve as a starting point for deciding which products should be sold, for example, in online retail, wholesale or via the field sales force. The aim is to implement a sales channel control system that allows different willingness-to-pay to be systematically skimmed off and cannibalization effects between the various sales channels to be avoided.
Systematic alignment of the overall strategy
Big deals should be approached separately due to their high relevance for the success of the company. Big deal management must not focus solely on the actual conduct of negotiations but must rather pursue a holistic approach that brings the big deal to success through systematic alignment with the overall strategy.
The Big Deal process thus extends from customer processing to the preparation of the offer and the conduct of negotiations through to the conclusion of the deal. In this way, Big Deal Management can often lay the foundation for success as early as the initiation phase.
Experience and project examples

Prof. Roll & Pastuch – Management Consultants has extensive experience in the building materials industry. Thus, R&P has already been able to support various companies in solving complex challenges. Our projects in the building materials industry focus on the following topics, among others:
Building materials manufacturer for plaster, facades, tiles and bitumen
Development of a target price for sales depending on regionality, customer and product characteristics (so-called peer pricing).
Prefabricated house manufacturer
Revise complete list price structure based on value-based willingness to pay, competitive pricing and cost trends.
Window manufacturer
Value based recalculation of list prices and performance-oriented optimization of specialist dealer discounts incl. target discount specification.
Fitting
Simplification and harmonization of the multichannel condition logic and implementation of the new conditions in the German market, including training of the sales teams.
Lock and locking technology
Pricing of new products and bundling strategy for newly developed hardware, software and services of a German lock manufacturer.
---
Learn more about your potentials of pricing and sales

We will be happy to answer your questions and provide you with further information.
Gregor Buchwald
Gregor Buchwald is Managing Director of Prof. Roll & Pastuch – Management Consultants. He has over 20 years' specialist industry knowledge and consulting experience. His focus is on the areas of strategy, pricing and sales. His customers include multi-national companies as well as medium-sized B2B customers. Mr Buchwald has also written numerous publications about strategy, sales and pricing and speaks at numerous events.
Martin Steinmeyer
Senior Project Manager