Challenges faced by automotive manufacturers
Changes – whether in purchasing and usage behavior, in technology, or in the context of sales channels – regularly pose major challenges for automakers.
Customer behavior has changed along many dimensions. The car is seen less as a status symbol or prestige object in the younger generations and many under-30s living in metropolitan areas no longer own a car. Customer loyalty to brands and dealers and identification with specific manufacturers is declining. This is accompanied by a change in usage behavior toward on-demand solutions – district cars, car-sharing concepts (shared mobility), e-bikes and scooters are becoming increasingly popular. Customers often want to 'use cars instead of owning them'.
In addition to usage, however, buying behavior has also changed. Customers are going to car dealerships less frequently, instead visiting relevant online comparison portals. Meanwhile, cars can increasingly be purchased directly from the manufacturer. Here, the landing page and associated analyses such as the measurement of conversion rates and A/B tests for optimizing the purchasing process are gaining in importance. Online configurators are increasingly a means of providing sales advice and are used to collect anonymized statistics. The trend continues to move increasingly in the direction of multi channel strategies.
There is an increasing integration of certain industries, such as telecommunications and energy, into the value chain. In addition, new partnerships are emerging, such as the cooperation between Ford and VW or between Panasonic and Tesla. In addition, new Asian manufacturers are entering the market and Tesla is consolidating its position – not least through the Gigafactory in Grünheide.
In addition to the competition between the different drive forms, intelligent software solutions and topics such as connectivity and autonomous driving have long been in the spotlight. Cost parity between the different drive forms is expected to be achieved in the next few years.
The technology shift also entails concrete risks for OEMs and end customers. Which technology will prevail? How will battery runtimes develop? Will today's technology already be obsolete in 5 years? This affects leasing contracts and the resale value of new cars. Particularly with the first generations of e-cars, the ranges have doubled in some cases – this makes the previous generation less interesting. The expected innovations in batteries and running times lead to risks with regard to the residual value of electric cars. In addition, the supply networks (charging stations) and the market for spare parts are affected by these changes.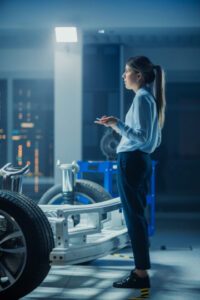 Change in distribution channels
Due to the almost complete price transparency provided by the Internet, car dealerships and dealers are coming under increasing pressure. Customers may look at cars in their local showroom, but purchase contracts are increasingly being concluded online. Similar behavior is already known in other industries. In addition, car manufacturers are increasingly selling their cars directly and skipping car dealerships when contacting the end customer.
Solution approaches to increase yield
Overly individualized price discrimination should be avoided, as this could create a price fairness risk. Customers should still perceive prices as fair after purchase. Segment prices can be a solution for optimally skimming off customers' willingness to pay in coordination with a differentiated product portfolio.
New service and sales concepts
As sales channels change, car dealerships must focus on their advisory function and evolve into service providers – with car sharing offers and other mobility concepts in their portfolio. Suitable price ranges and service packages can be identified through targeted market research.
In the future, customers will increasingly buy mobility instead of cars. As technology changes, outdated sales concepts will be revised and production processes will have to be adapted to online configurators with CPQ (configure price quote) applications.
Discount systems for OEMs
OEMs often grant cash discounts on the purchase price, which directly reduces the profit margin. In contrast to monetary incentives, however, warranty services or additional services could also be granted, which are often a more cost-effective alternative and still offer the customer a high monetary benefit. In addition, discount promotions should have a clearly
defined duration so that customers are incentivized to buy promptly and
the promotions do not just have a negative effect on the price level.
Roll & Pastuch will be happy to advise you on the design of an optimal condition system.
Project examples in the automotive industry
Roll & Pastuch has many years of experience in advising car manufacturers on a wide range of pricing and sales topics:
Development of global pricing strategies for multi channel distribution structures
Design of consistent discount systems and bonus programs
Pricing over the product life cycle of vehicles and spare parts
Development of leasing and financing models
Pricing of service packages, on-demand solutions and subscription models (Mobility-as-a-Service)
Pricing of Car-Sharing offers
Leverage your earnings potential as an automotive manufacturer
We will be happy to answer your questions and provide you with further information.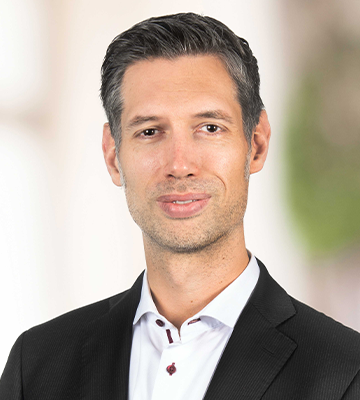 Kai Pastuch
Kai Pastuch is Managing Director of Prof. Roll & Pastuch – Management Consultants. Before joining as Managing Partner, he was Director at a leading international strategy and marketing consultancy. As a graduate in business informatics, he also manages our software company nueprice, which specializes in the pricing of spare parts with the product of the same name. Mr. Pastuch has extensive project management experience from numerous projects for large international companies and German medium-sized businesses in the areas of price management, marketing, sales and strategy. In addition to numerous publications in renowned journals and the publication of the reference books Praxishandbuch Preismanagement and Big Deal Management, he is a sought-after moderator and speaker on all aspects of sales and pricing. As a practice-oriented manager, he likes to get personally involved in our projects and contributes his broad experience in workshops and steerings.
Sven Krampitz
Senior Project Manager