Value-Pricing ist ein grundlegendes Prinzip des modernen Preismanagements. Die Bestimmung des Preises erfolgt ausdrücklich nicht auf der Basis der Kosten und einem Gewinnaufschlag wie im Falle des Cost-Plus-Pricing-Ansatzes. Im Mittelpunkt steht der Wert des Produkts aus Kundensicht bzw. die Zahlungsbereitschaft von Kunden.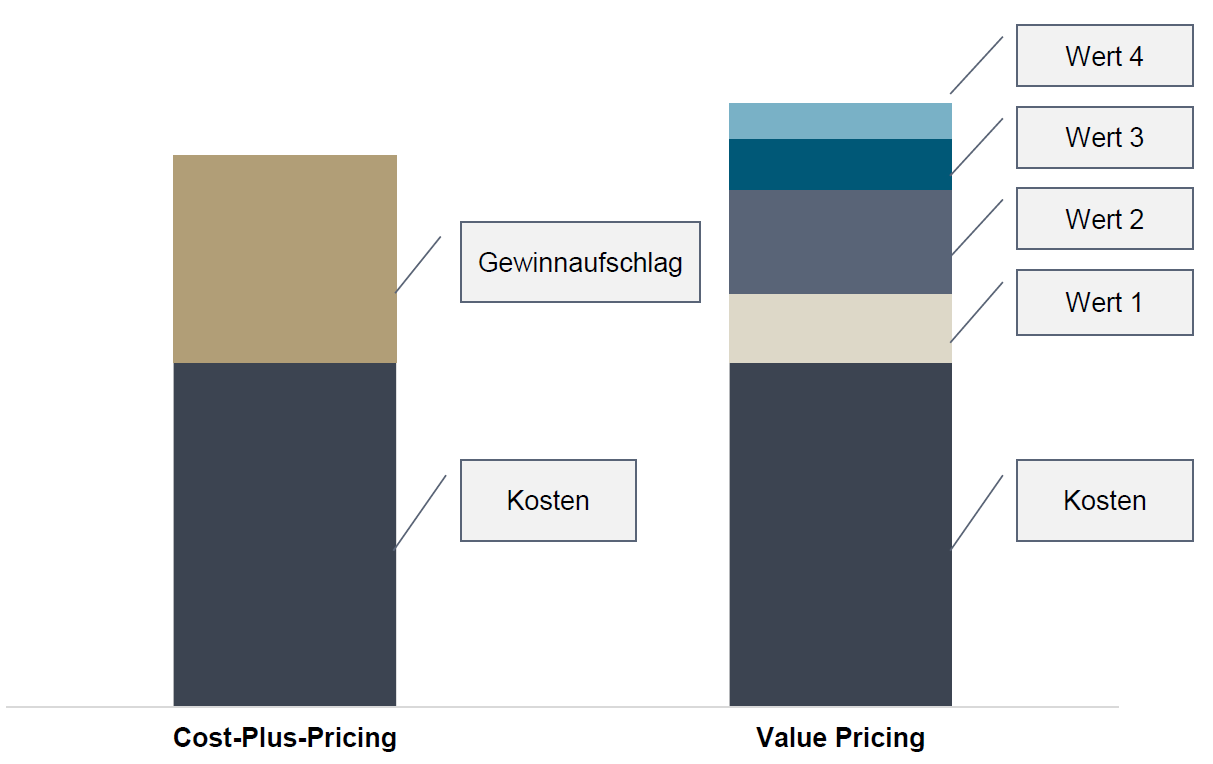 Die Zahlungsbereitschaft kann mit Hilfe von speziellen Methoden und Tools ermittelt werden. In der Praxis kommen unter anderem Expertenschätzungen, umfragebasierte Methoden (Conjoint Measurement, direkte Preisabfrage), Preiselastizitätsschätzungen sowie Value-Scoring-Modelle auf Kosten- und Wettbewerbsbasis zum Einsatz. Die Auswahl der Methoden muss fallabhängig entschieden werden und hängt von den spezifischen Marktgegebenheiten und Produkten ab.
Value-Pricing erfordert eine differenzierte Analyse der Kunden und des Wettbewerbs, sodass der Aufwand höher einzuschätzen ist als beim Cost-Plus-Pricing. Im Gegenzug lässt sich über den Value-Pricing-Ansatz der Mehrwert der eigenen Produkte im Vergleich zum Wettbewerb ermitteln und im Preisfindungsprozess gezielt berücksichtigen.
Eine der Branchen, in denen Value-Based-Pricing sehr beliebt ist, ist die Modebranche. Beliebte Markendesigner verlangen typischerweise einen vergleichsweise hohen Preis, der auf der Wertwahrnehmung der Verbraucher basiert. Wenn z.B. ein Designer einen Prominenten überredet, seinen Look auf dem roten Teppich zu präsentieren, kann der wahrgenommene Wert der entsprechenden Marke plötzlich in die Höhe schießen.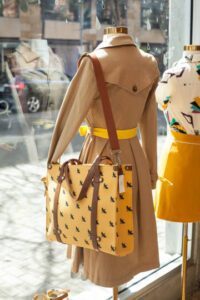 Die Zahlungsbereitschaft der Kunden wird positiv beeinflusst: "Wenn der das trägt, dann kann es nur gut sein!". Wenn jedoch das Image einer Marke aus irgendeinem Grund beschädigt wird, z.B. durch einen Umweltskandal, kann die Zahlungsbereitschaft auch deutlich sinken. Andere Branchen, in denen sich Value-Pricing besonders anbietet, sind z.B. die Pharmabranche oder die Kosmetik- und Körperpflegeindustrie.
Fragen zum Value-Pricing?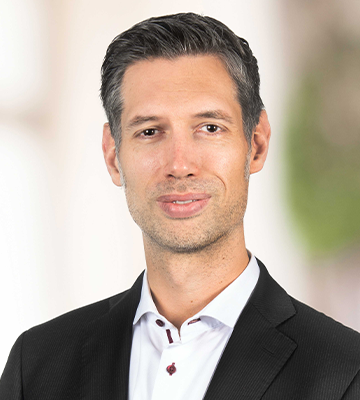 Kai Pastuch
Kai Pastuch is Managing Director of Prof. Roll & Pastuch - Management Consultants. Before joining as Managing Partner, he was Director at a leading international strategy and marketing consultancy. As a graduate in business informatics, he also manages our software company nueprice, which specializes in the pricing of spare parts with the product of the same name. Mr. Pastuch has extensive project management experience from numerous projects for large international companies and German medium-sized businesses in the areas of price management, marketing, sales and strategy. In addition to numerous publications in renowned journals and the publication of the reference books
Praxishandbuch Preismanagement
and
Big Deal Management
, he is a sought-after moderator and speaker on all aspects of sales and pricing. As a practice-oriented manager, he likes to get personally involved in our projects and contributes his broad experience in workshops and steerings.