Price-Skimming ist eine Preisstrategie, die auf die erste Phase des Produktlebenszyklus Bezug nimmt. Produkte und Dienstleistungen werden mit sehr hohen Preisen in den Markt eingeführt. Der Preis wird mit zunehmendem Fortschreiten des Produktlebenszyklus abgesenkt. Treiber dieser Preisstrategie sind primär die erwartete Kostenentwicklung und die vermuteten Zahlungsbereitschaften unterschiedlicher Kundentypen.
Bei technologisch anspruchsvollen Produkten sind neben den Anfangsinvestitionen auch die variablen Stückkosten zu Beginn des Produktlebenszyklus – bedingt durch noch fehlende Skaleneffekte – vergleichsweise hoch. Bei einer klassischen Aufschlagskalkulation kommt es automatisch mit fortlaufender Absatzmenge im Laufe der Zeit zu einer Absenkung des Verkaufspreises, da dieser der Kostenentwicklung folgt. Die hohen Anfangskosten und auch die deutlichen Kostenvorteile in den späteren Phasen des Lebenszyklus werden direkt an den Kunden weitergegeben.
Auch ist die Zahlungsbereitschaft in den ersten Phasen des Produktlebenszyklus bei Lifestyle- oder Technologieprodukten häufig sehr hoch. Die sogenannten Innovators und Early-Adopters verfügen häufig über einen vergleichsweise hohen sozioökonomischen Status und die Möglichkeit, entsprechend hohe Ausgaben für die von Ihnen präferierten Produkte zu tätigen. Gleichzeitig ist die Ausbringungsmenge bei Anlauf der Produktion häufig zu begrenzt, um alle potenziellen Interessenten zu bedienen. Auch diese beiden Eigenschaften macht sich die Skimming-Strategie zunutze. Mit hohen Einstiegspreisen werden gezielt die hohen Zahlungsbereitschaften der Innovators und Early-Adopters angesprochen.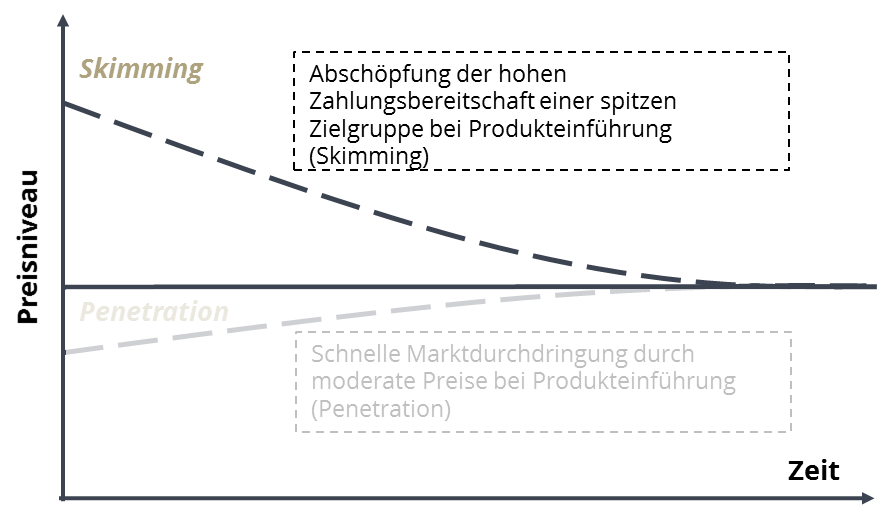 Mit steigenden Ausbringungsmengen und Abdeckung der beiden ersten Zielgruppen werden die Preise gesenkt, um auch den breiten Markt und damit ein erhöhtes Absatzpotenzial zu erschließen.
Das Gegenteil einer Price-Skimming-Strategie ist die Penetration-Pricing-Strategie. (Vgl. Praxishandbuch Preismanagement (ISBN-10: 3527505423), S. 56)
---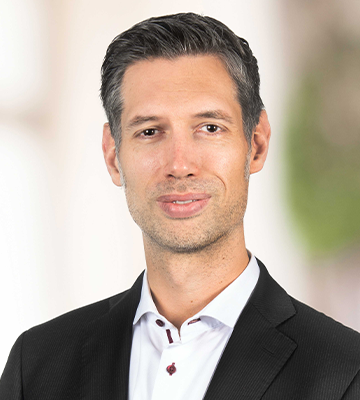 Kai Pastuch
Kai Pastuch is Managing Director of Prof. Roll & Pastuch - Management Consultants. Before joining as Managing Partner, he was Director at a leading international strategy and marketing consultancy. As a graduate in business informatics, he also manages our software company nueprice, which specializes in the pricing of spare parts with the product of the same name. Mr. Pastuch has extensive project management experience from numerous projects for large international companies and German medium-sized businesses in the areas of price management, marketing, sales and strategy. In addition to numerous publications in renowned journals and the publication of the reference books
Praxishandbuch Preismanagement
and
Big Deal Management
, he is a sought-after moderator and speaker on all aspects of sales and pricing. As a practice-oriented manager, he likes to get personally involved in our projects and contributes his broad experience in workshops and steerings.